Honesty
is speaking and creating trust in the minds of others.
Some people only pretend to be honest, but deep down they lie whenever it is convenient.
People run businesses, therefore, there are lying people in business.
Surely that is not a surprise. Everyone knows right from wrong. In business it is the same, there is the honest way to treat employees and customers. On the flip side, there is also the dishonest way to cheat them all. Everyone has a different definition when it pertains to business, but the bottom line is companies that have upfront and honest business practices are sought after in this world of corruption.
The same can be said of online contests. When offering a product for a contest, giveaway or review prize, are you honest in your description? Do you exaggerate to make it better than it is to the point that the winner is disappointed upon receiving the package? When you take pictures of a small item, do you give a realistic view of the size or are you misleading? There is no need to sugar coat the fact that misleading is dishonest.
The next time you offer a contest, giveaway or review, be honest in all aspects. If your soap is the size of the center of the palm of your hand, don't take a picture making it appear seem as big as your hand! If the diapers you are reviewing are so rough they rub the skin off your baby's bum, don't write a review full of accolades for a fantastic product. It is like saying that this house has suffered slight water damage...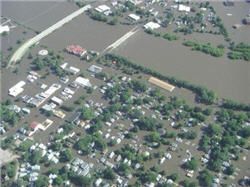 Your honesty will pay off in the end.
If you don't have your integrity, what do you have?